Real estate project management software to keep everything on track
Real estate teams love Workzone's flexibility and powerful features.
Rated #1 in Project Management
Workzone is a lifesaver. Workzone enabled us to create standard timelines, archive jobs once completed, and enable us to balance workloads, and more.
Marty Goan

, Director, Production and Traffic

Cleveland Clinic

5,000+ employees
Workzone really walks the tightrope between a robust project management software that is simple enough for real-world use. My colleagues loved it from the get-go!
Marcia Ciro

, Manager of Graphic Design

Tufts Medical Center

5,000+ employees

Customization has given our team the freedom to create more effective internal processes and Gantt charts have revolutionized our Account Management touchpoints with clients.
Zoey Barton

, Account Manager

Reviel Agency

5+ employees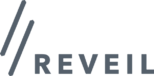 Know where every project stands
Workzone helps you save time on processes and approvals. Quickly review status updates for everything with cross-project dashboards and specific project sections.
Stay in charge
Your priorities change all the time. Never get locked into old details and priorities. Pivot quickly, update your work, and measure results for your projects.
Work smarter together
Split up tasks and collaborate quickly on your projects. Workzone offers the flexibility and security to support multiple users and teams.
Always know what to do next
In Workzone, each user gets their own personalized to-do list. It gives a focused, cross-project view to organize each day's work and is created automatically for each user. As each user updates his/her own to-do list, the project plans get updated automatically.
Maximize your results
Many entry-level tools won't have enough reporting capabilities to give you the insights that you need. See the project progress across workspaces and easily identify where you need to make changes.
Made for real estate teams like yours
Workzone was one of the first real estate project management software tools in the market, and that means that we've learned a thing or two. We've worked with real estate teams of every size, and we've used their feedback and experience to build the most mature, powerful, and easy to use project management tool on the market.
Learn why you should choose Workzone