Project portfolio management software for smarter decisions
Know where everything stands so you can make the right decisions. Workzone lets the entire team have cross-project visibility, letting you allocate resources appropriately.
Rated #1 in Project Management
It's very intuitive and easy to use and was easy to set up initially. Customer support is very responsive with training and very open to suggestions.
Jennifer Weitzel

, Manager of Marketing Operations

Cedar Fair Entertainment

1,000+ employees
Workzone really walks the tightrope between a robust project management software that is simple enough for real-world use. My colleagues loved it from the get-go!
Marcia Ciro

, Manager of Graphic Design

Tufts Medical Center

5,000+ employees

Customization has given our team the freedom to create more effective internal processes and Gantt charts have revolutionized our Account Management touchpoints with clients.
Zoey Barton

, Account Manager

Reveil Agency

5+ employees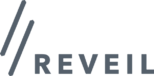 Know where everything stands
Get a birds-eye view of projects across the portfolio. Instantly see which projects are on track and which need attention.
Balance workloads across your team
Resource reports help ensure no one is over (or under) loaded with work.
Manage Budgets
Compare actuals to budgets at the project, portfolio or company level. Highlight variances to identify areas requiring attention.
Measure and improve results
Drill down on the details or see the big-picture view of where all your team's projects stand across departments, clients, or campaigns.
Loved and trusted by